Testimonials
We don't expect you to blindly trust our promises. Read the testimonials from people who have recognized the financial benefits from our property management and maintenance services. Don't stop there. Ask us for contact information and speak directly to board members who are believers that we can deliver what we promise: affordable, experienced property management focused on service.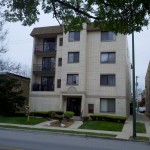 Northwest Edison Place Condominium Association
"Our condo has been working with Tom since 1994, and we have been using his firm for the past two years as our financial manager. I can save you a lot of time searching for the right manager. You will not find anyone as knowledgeable, attentive and responsive."
> Norman Wolf – President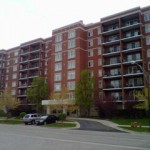 Cumberland Crossing Condominium Association
"We are very pleased with Tom Dase Management at Cumberland Crossing Condominium Association. We are a 90-unit building and Tom Dase has been extremely responsive to our needs. He often takes the initiative before we need to ask for something."
> Alexandra Gekas – President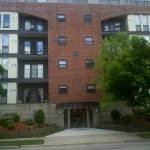 Evergreen House Condominium Association
"Evergreen House Condominium Association contracted with Tom Dase Management, LLC late in 2010 for the association's building management. Evergreen House is a 22 year-old, 28-unit, owner occupied condominium located in downtown Arlington Heights, IL. We have been very pleased with Tom's performance, accessibility and attention to detail. He has been extremely responsive to all issues and member requests and has taken an active role in resolving building maintenance issues.  He has been able to bring highly qualified tradesmen to bear on routine repairs and at reasonable costs. Tom ascribes to industry accepted accounting standards and has been extremely prompt managing the association's financial responsibilities and above reproach in his fiduciary obligation."
> Jack Pledger – Chairman, Association Board of Directors
Tidy Team Professionals, Inc.
"Tom Dase Management is a superior company that provides high quality property management and has a stellar reputation of addressing building concerns immediately and professionally. Being in the maintenance business for more than 25 years, we highly recommend his service."
> Carol and Marianne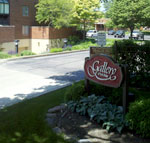 The Gallery of Park Ridge Condominium Association
"I have been the treasurer since our association's inception in 1993. Tom Dase knows how to communicate effectively with sub-contractors, the board and homeowners. He is available to handle emergencies and has a wealth of knowledge and long-time service in property management. He will serve your association well."
> Joan C. LeValley – Treasurer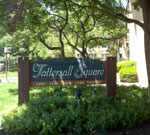 Tattersall Square Condominium Association
"Tom Dase's guidance and support has been crucial to the outcome of special projects. He listens and is a good communicator. He is able to come up with solutions to problems, plus handles emergencies well. Tom Dase is very knowledgeable about all aspects of property management. He is a professional who would be an asset to any association. "
> Karen Johnson – President, 2006-2009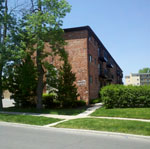 6820 W. Raven Condominium Association
"It is very rare that Tom does not answer his phone personally by the third ring, and in the event he does not, you will definitely get a call back or and an email within 15 minutes of when you are trying to contact him. As the saying goes, "He is on duty 24/7". He is an attribute our Association really appreciates and one any Association can count on. Tom Dase has been a God send to us and any Association would be pleased to have him represent them."
>  Pame Seitz – President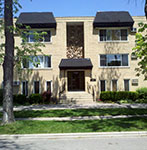 1328 Webford Condominium Association

"Tom Dase has managed our 20-unit building for the past 18 months. It has been a wonderful year. We handed him collection problems, building maintenance issues and a ridiculous roofing problem. He assured us these things were routine and has handled them all with apparent ease. Hiring Tom was the best decision we could have made!"
> Anne Ryan – President